Statistics services are free analytics tools that collect data about traffic to your website and present them in the form of convenient reports. They track traffic sources and help measure the effectiveness of your website and ads.
---
How to connect Google Analytics

To connect the Google Analytics service you need:
Log in to Google and create a new Google Analytics account: complete the account registration form step by step. In the first step, enter the "Account Name" (for example, your domain):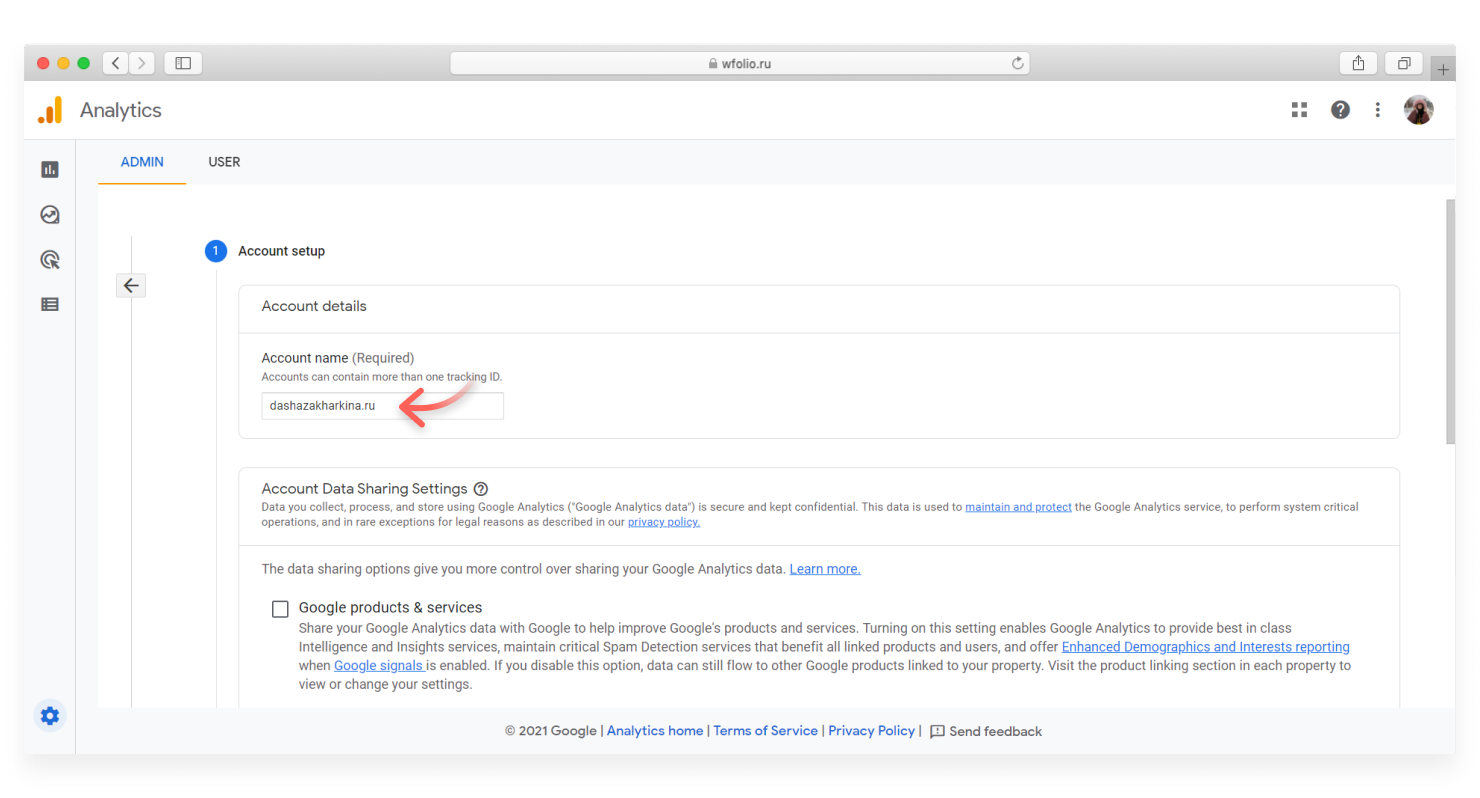 Then indicate the "Property name " and optionally select the time zone and currency of your resource.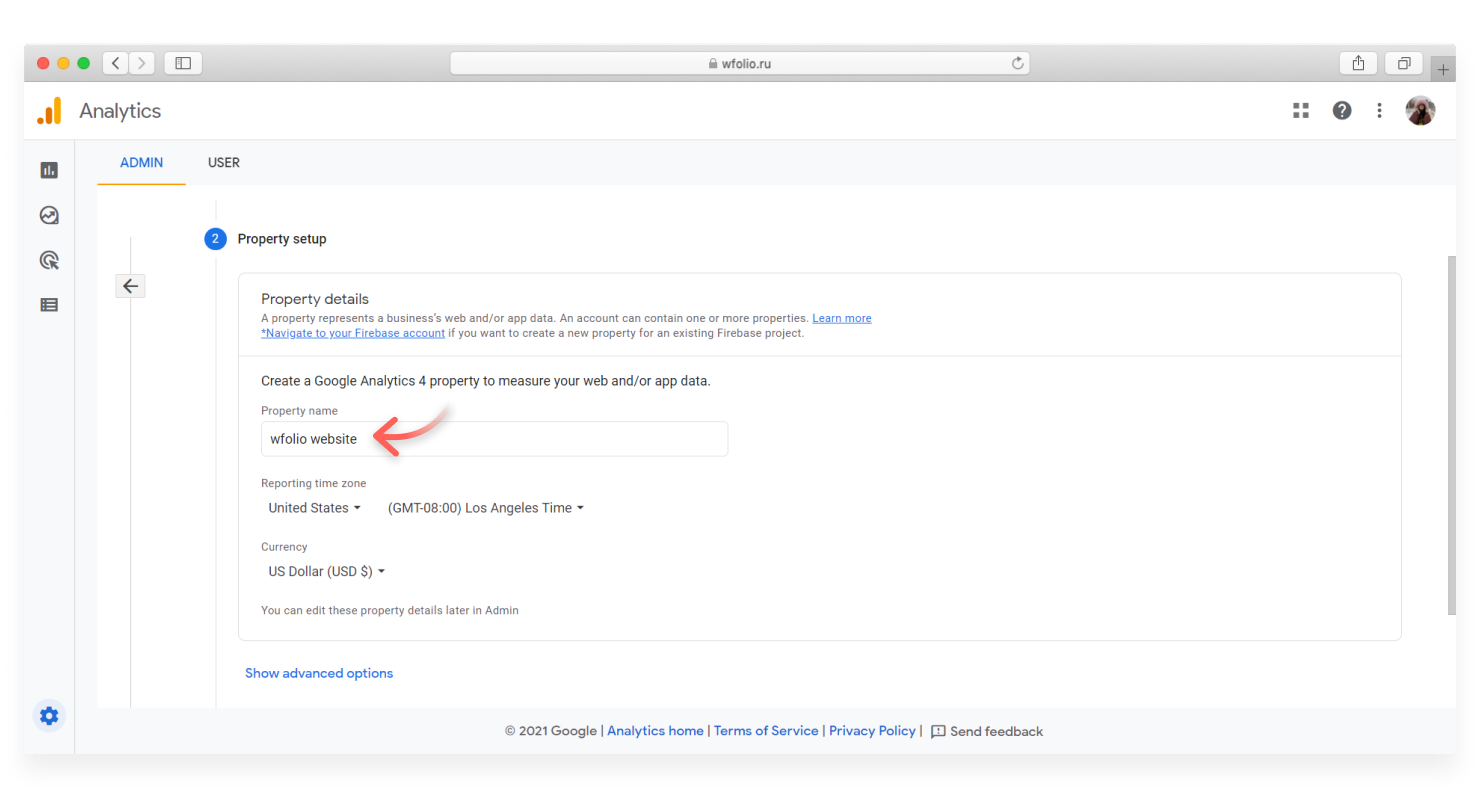 Provide information about your company - choose your business area, company size and choose the items of how you are going to use Google Analytics. This information is for reference only and it is optional.
Then you must read and agree to the Google Analytics Terms of Service.
Fourth, add a new data stream. To do this, you need to click on the "Web" button.
On the fifth, enter "Website URL " with the prefix "https: //" and "Stream name" (for example, your domain).
Then you need to copy the "Measurement ID" on the next page: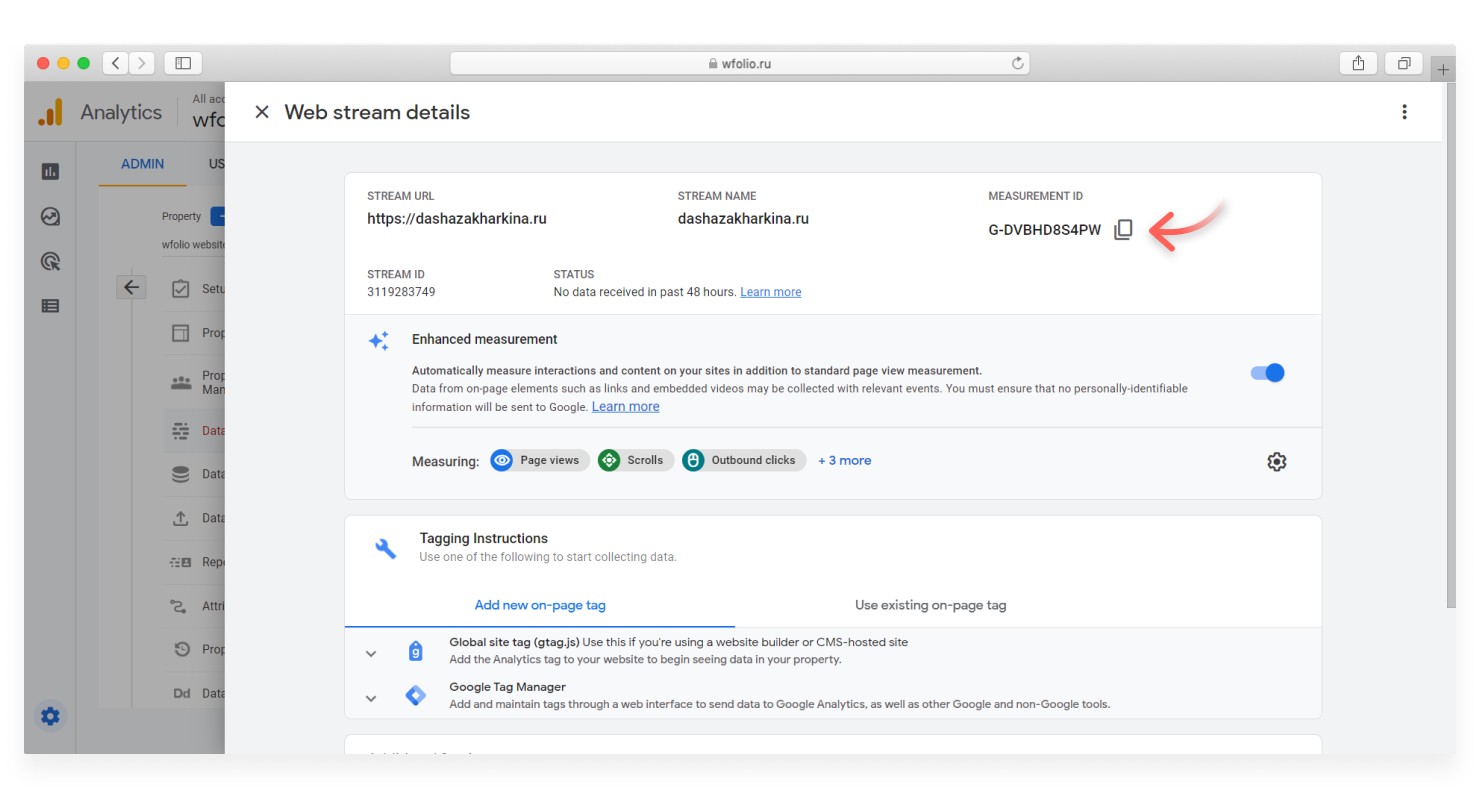 Go to Settings → Counters and pixels page in your wfolio dashboard. Paste the copied measurement ID into the "Google Analytics" field and save the changes: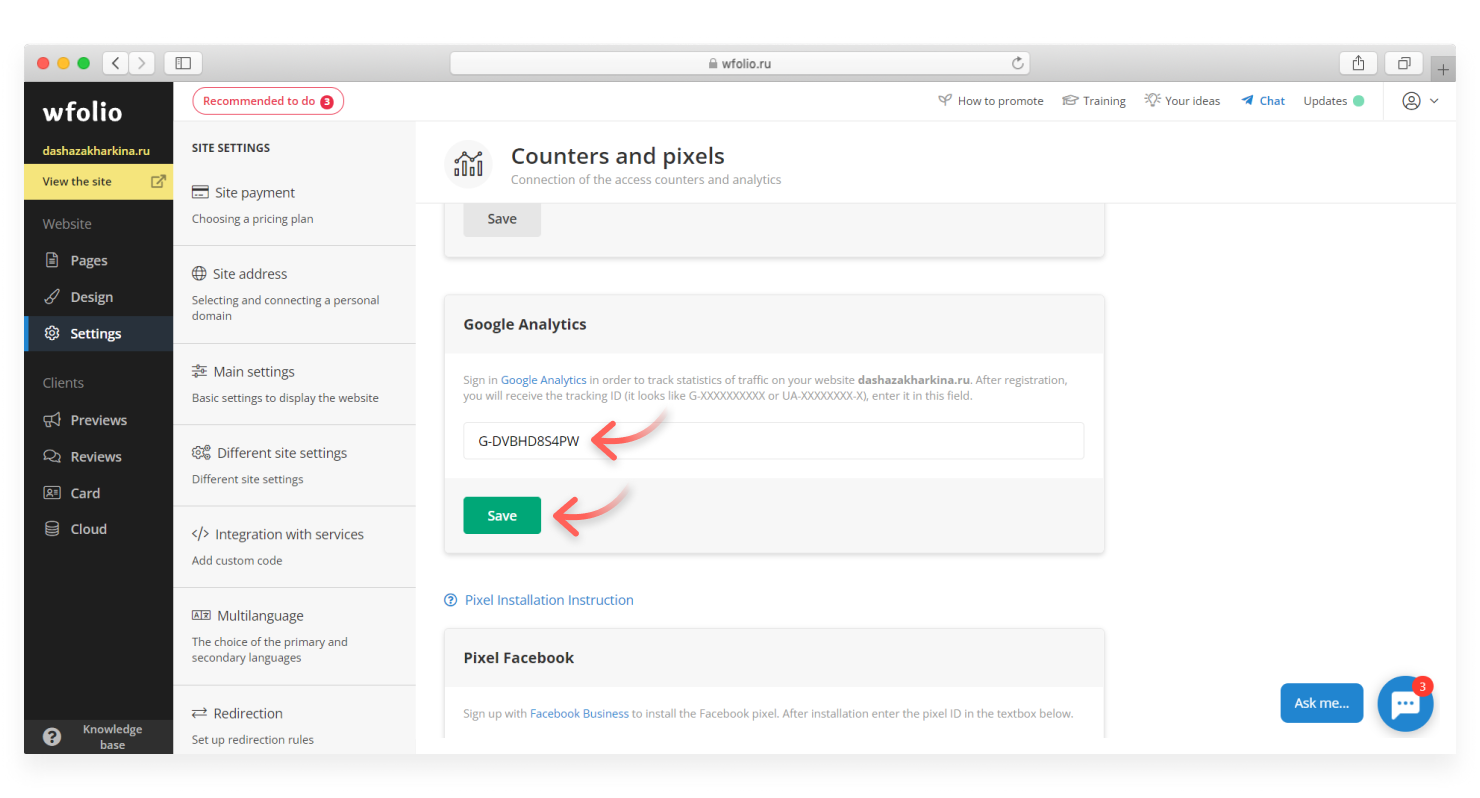 Done, the counter is installed. Now statistics about your website traffic will be collected, you can view the data in the Google Analytics interface.