How to connect Google Search Console
Connecting Google Search Console Tool
To connect the Google Search Console you need:
Go to Google Search Console and sign in. On the page that opens, select "URL prefix" and enter the full address of your site, starting with "https://":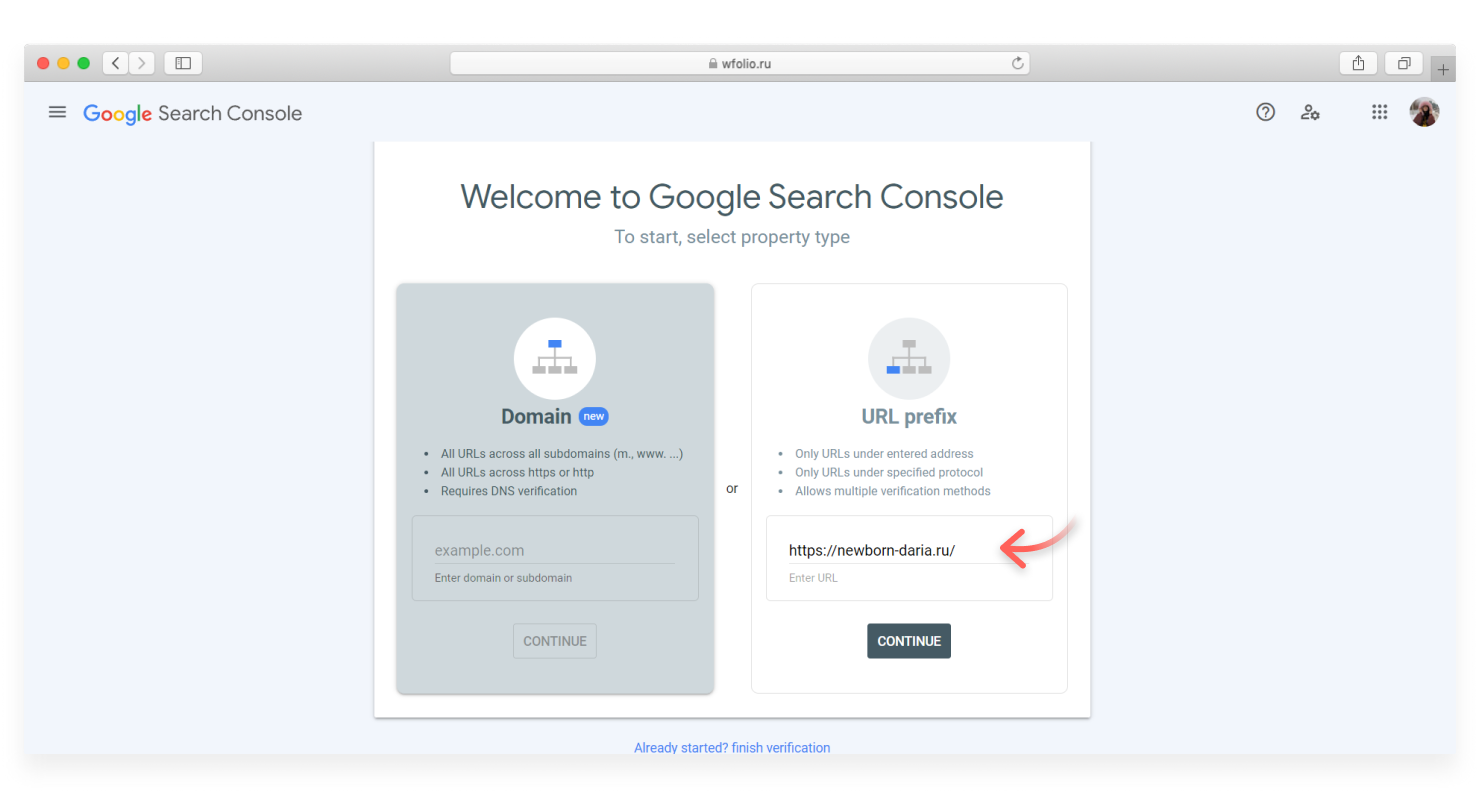 Select the "HTML tag" item in in the "Other confirmation methods" block, and copy the meta tag to the clipboard: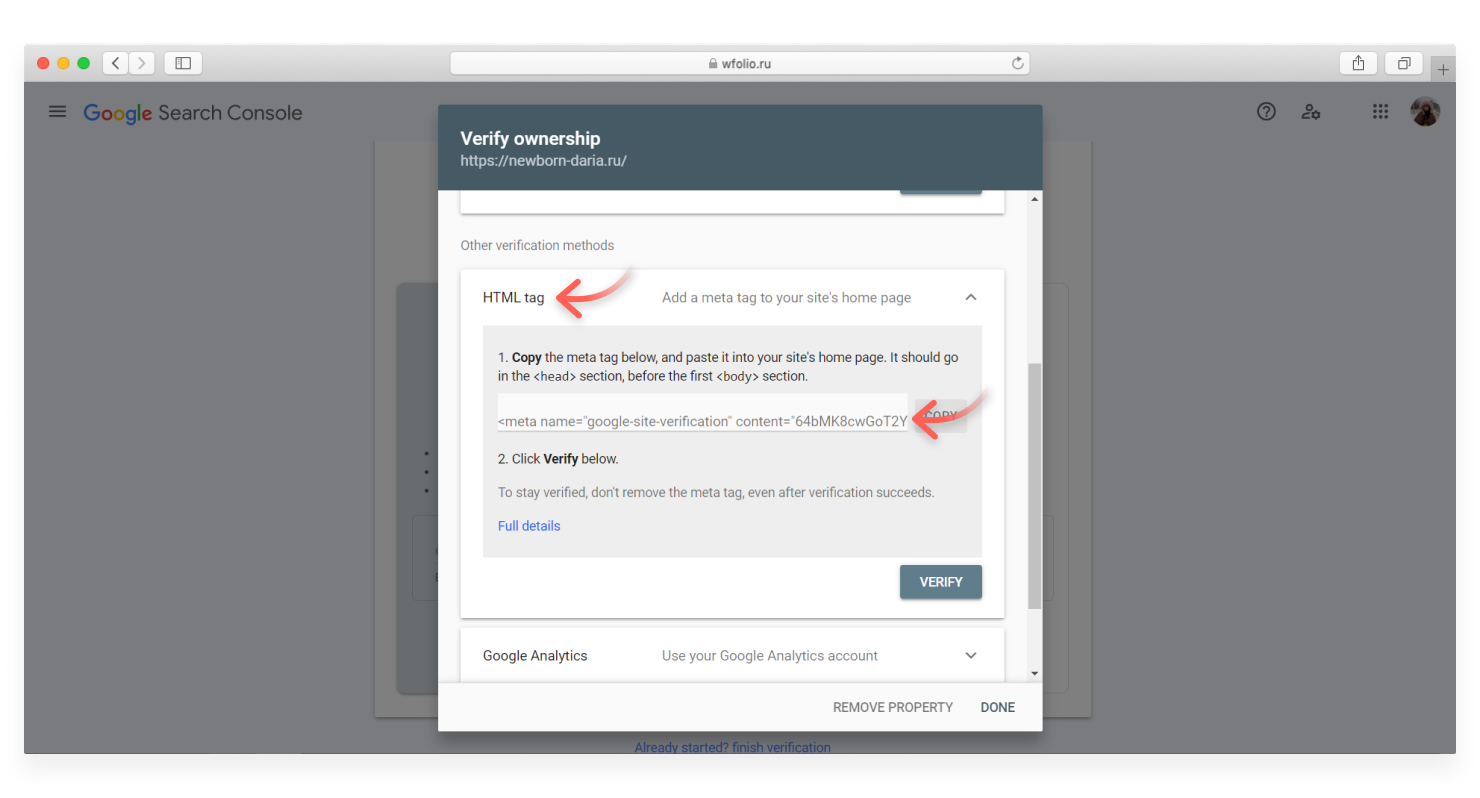 Go to the Settings → Webmaster Tools page in the wfolio dashboard. Paste the copied meta tag into the "Google Search Console" field and save the changes: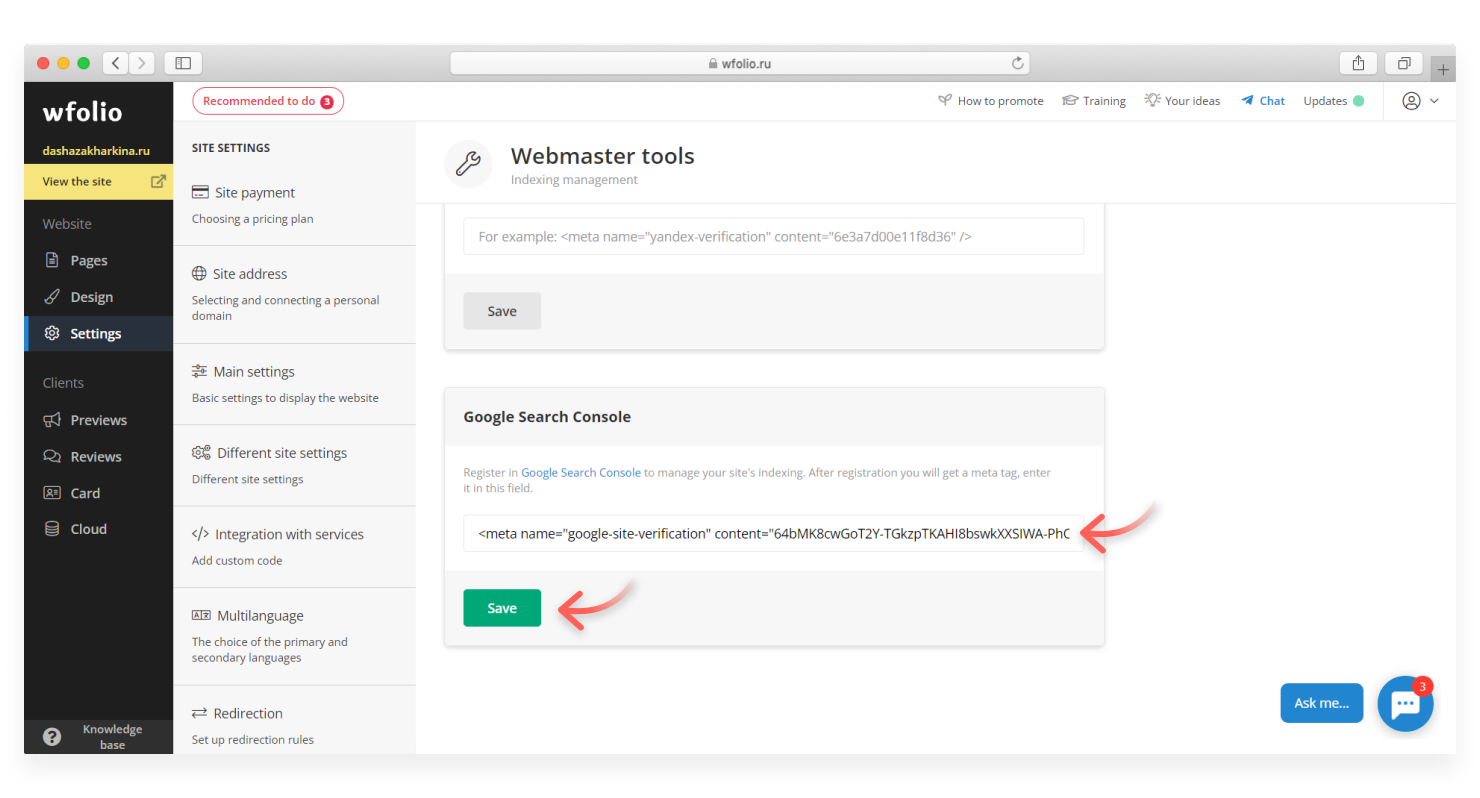 Return to the "Google Search Console" page where you copied the meta tag and click on the "Submit" button at the bottom of the block. Google will check for a meta tag on your site and verify your rights.