All albums have the same view, which you can change in the

Design section. But if you want to customize the view of a separate album or add additional blocks (text, buttons, etc.) to the album page, then you can convert the album to a Custom page.
How to do it step by step:
Open the album for editing, click on the «Actions» button and select «Convert to page» item. Confirm the conversion.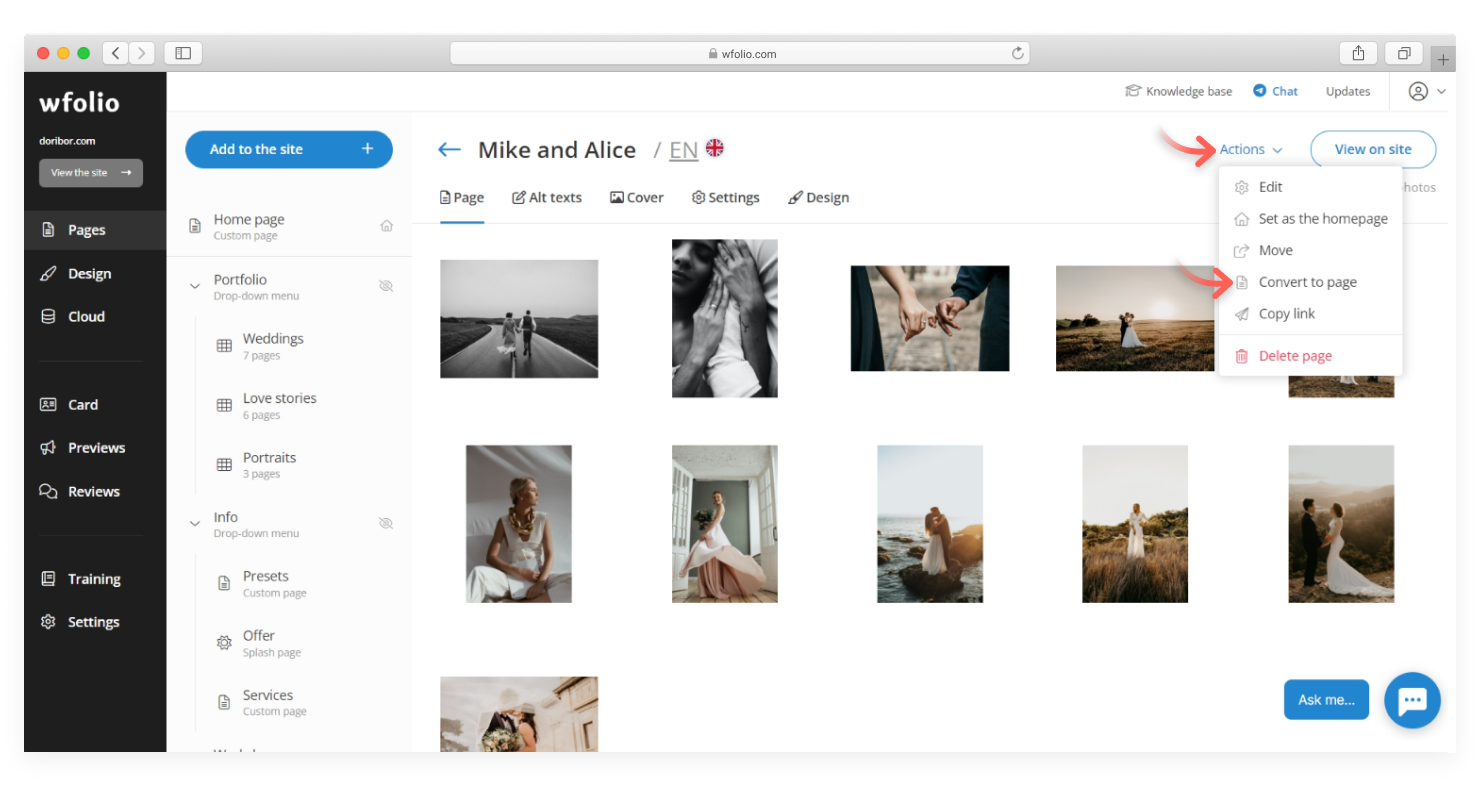 Now it's a Custom page with a separate Gallery block. You can customize the view of this gallery in the settings panel at the beginning of the block: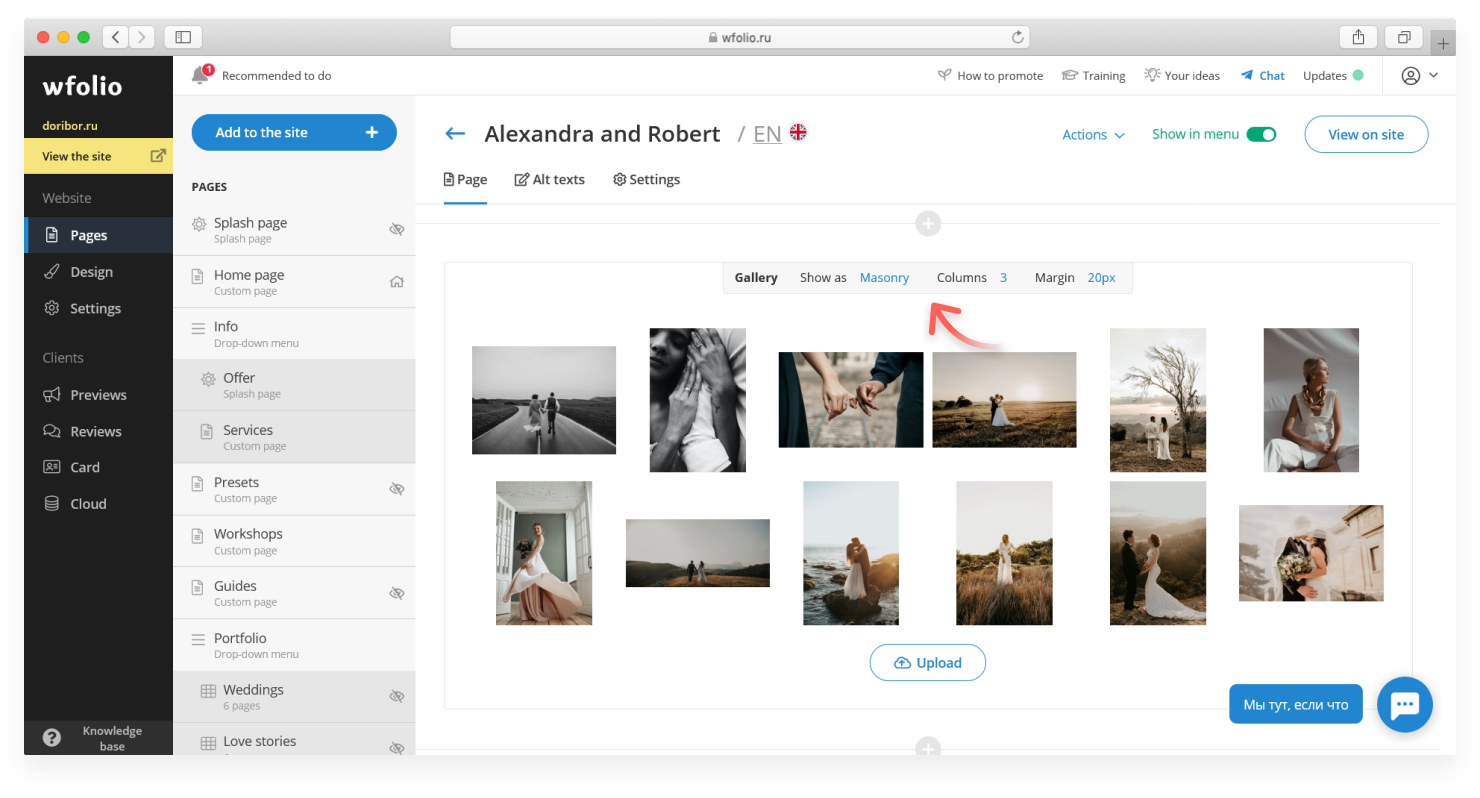 You can also add any block to the page, for example, a block with a button. To do this, when editing a page, click on the round button «+» (Add a block). In the opened window go to the Buttons tab and select the block with a button that you want.